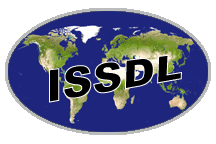 Connecting Self-Directed Learners Around the World
35th ISSDL Symposium
February 9-12, 2022
Cocoa Beach, FL
​
International Society for Self-Directed Learning
Self-directed learning, in its broadest meaning, describes a process in which individuals take the initiative with or without the help of others, in diagnosing their learning needs, formulating learning goals, identifying resources for learning, choosing and implementing learning strategies and evaluating learning outcomes (Knowles, 1975).
The International Society for Sel-Directed Learning (ISSDL) is dedicated to the promotion of self-directed lifelong learning and to the encouragement and dissemination of continued research on self-directed learning both within and outside of institutional contexts: in childhood education, higher education, adult education, training and human resource development, as well as formal and informal contexts.
The Society is managed by a Board of Directors. A list of the board members can be see by clicking button below.
The International Society for Self-Directed Learning was founded in 2005.
We offer two major venues for information exchange and research dissemination:
The International Self-Directed Learning Symposium.

Held annually since it was founded by Dr. Huey Long in 1986, the Symposium provides an international forum for the presentation and discussion of current developments in the study and application of self-directed learning.
The International Journal of Self-Directed Learning.

Published biannually, the IJSDL is a refereed, electronic journal founded to disseminate scholarly papers that document research, theory, or innovative or exemplary practice in self-directed learning.

For information on paper submission for the Symposium or article submission for the journal, visit our Journal page
Knowles definition is the basis of self-directed learning. In an effort to further promote SDL, at the 33rd ISSDL, February 2020, the Board of Directors adopted the following definition of SDL:
​
Self-directed learning is an intentional learning process that is created and evaluated by the learner.
​
​
​