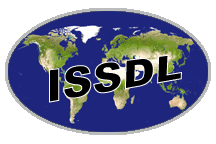 Connecting Self-Directed Learners Around the World
NEW WEBINAR!




September 15, 2022 1-2 pm (EDT)




Cultivating SDL: The innovative pilot of a digital Micro-Credential




Register Here


--------------------
36th ISSDL Symposium
February 8-11th, 2023
Cocoa Beach, FL
Com

The International Society for Self-Directed Learning (ISSDL) is dedicated to the promotion of self-directed lifelong learning and to the encouragement and dissemination of continued research on self-directed learning both within and outside of institutional contexts: in childhood education, higher education, adult education, training and human resource development, as well as informal and non-formal contexts.
Held annually since it was founded by Dr. Huey Long in 1986, the Symposium provides an international forum for the presentation and discussion of current developments in the study and application of self-directed learning.
The Symposium will return in 2022
​
​
27544548_1607667565947602_785430204713970808_n
Kathleen deLaskis. Education Design Lab.
Published biannually, the IJSDL is a refereed, electronic journal founded to disseminate scholarly papers that document research, theory, or innovative or exemplary practice in self-directed learning.
Read on for information on how to submit articles.